Power7 8202-E4B Disk Drives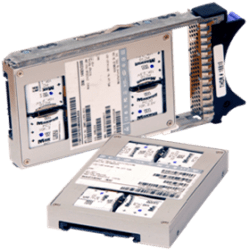 All IBM i 8202-E4B, Model 720 System i Power7 Disk Drives are IBM Certified and eligible for new or existing IBM i Maintenance Contracts. The 8202-E4B has 8 slots for DASD in the system unit and can store 380 HDDs or 268 SSDs with I/O Drawers. See our IBM i Disk Drive page to view other Power System i model DASD.
IBM i Banding can also be provided upon request. If your not sure which iSeries disk drives best fit your system or requirements, please contact us for assistance. We also provide System i installation and support services. Most System i Disk drives are available in both new and refurbished condition. All IBM i Disk include a limited warranty.
---