IBM POWER9 Memory Specifications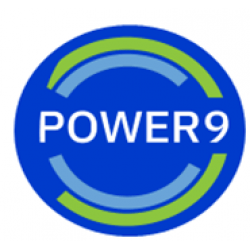 IBM POWER9 servers have five high performance Mbps DDR4 ECC memory size options to choose from that can significantly affect system performance, especially logical partitions that uses shared memory resources. Planning for future POWER9 memory upgrades should be taken into account when deciding which memory feature size and quantity to purchase. IBM POWER9 systems with two processor sockets have 32 DDR4 memory DIMM slots, providing a maximum of 4TB of memory, and single processor socket systems can have a maximum of 2TB of POWER9 memory using 16 DDR4 memory slots. The IBM 9009-41A Model S914 has a 1TB main storage maximum.
IBM POWER9 Memory Specifications and Sizes for Scale-out Servers:
8 GB DDR4 Memory - 324D EM60 78P4191
16 GB DDR4 Memory - 324E EM62 78P4197
32 GB DDR4 Memory - 324F EM63 78P4198
64 GB DDR4 Memory - 325A EM64 78P4199
128 GB DDR4 Memory - 324C EM65 78P4200
IBM POWER9 CDIMM Memory DRAM for Enterprise Servers:
64GB DDR3 Memory 4X16GB - EM8J 31EA 00VK197
128GB DDR3 Memory 4X32GB - EM8K 31EB 00VK198
256GB DDR3 Memory 4X64GB - EM8L
512GB DDR3 Memory 4X128GB - EM8M
64GB DDR4 Memory 4x16GB - EM8U 31EE 00VK306
128GB DDR4 Memory 4x32GB - EM8V 31EF 00VK351
256GB DDR4 Memory 4x64GB - EM8W 31FC 00VK242
512GB DDR4 Memory 4x128GB - EM8X 31FD 01GY794

Supported in 9080-M9S E980 (64TB - 32 slots per node).
8 GB ISDIMM Memory - EM6A 324D 78P4191
16 GB ISDIMM Memory - EM6B 324E 78P4197
32 GB ISDIMM Memory - EM6C 324F 78P4198
64 GB ISDIMM Memory - EM6D 325A 78P4199
128 GB ISDIMM Memory - EM6E 324C 78P4200

Supported in 9040-MR9 E950 (16TB in 128 ISDIMM slots).
IBM POWER9 Memory for Linux Servers:
8GB 2666 MHz 1RX4 DDR4 IS RDIMM - EKMA 01EM644
16GB 2666 MHz 1RX4 DDR4 IS RDIMM - EKMF 01EM645
32GB 2666 MHz 2RX4 DDR4 IS RDIMM - EKMG 01EM646
64GB 2666 MHz 4RX4 DDR4 IS RDIMM - EKMD 01EM647
128GB 2666 MHz 8RX4 DDR4 IS RDIMM - EKME 01EM648
Supported in 9006-12P LC921 (2TB in 16 slots), 9006-22C LC922 (1TB in 6 slots) and 9006-22P LC922 (1TB in 6 slots)
---