IBM Mainframe z13 System z Upgrades TS7700 Storage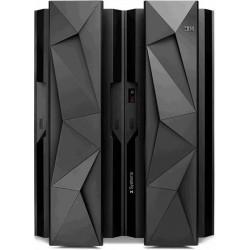 IBM Mainframe System z Model z13 2964 upgrades from 2964-N30, 2964-N63 and 2964-N96 to 2964-N63, 2964-N96 and 2964-NC9 are concurrent. Z13 upgrades to 2964-NE1 are disruptive, as well as all zEC12 or z196 model mainframe upgrades to a 2964 z13 model. TS7700 storage upgrades for TS7740 and TS7720 virtual tape systems are also available. All IBM Mainframe System z hardware and TS7700 storage upgrades use IBM Certified features and parts, include warranty, can include 1 year or 3 year IBM maintenance agreement with purchase, as well as include financing options.
---
IBM TS7700 Virtualization reconfigures the relationship between a physical tape drive, storage media, and IBM z applications that reads and writes data.
3956-XS9 provides approximately 24 TB of usable capacity for a TS7720, for a maximum of 15 TS7720 Cache Drawers.
7116 provides 33 TB SAS storage in a TS7700 3956-XS9 Cache Drawer, providing 11 encryption-capable 3TB 7200 RPM SATA disk drive modules for a total of 33 TB of disk storage.