Midland Services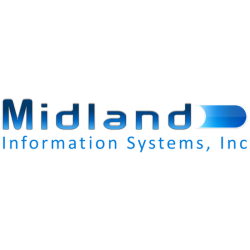 IBM iSeries, Computer, Server & Network Services (onsite or remote)
Need a more reliable, experienced and responsive technical resource... No Problem!
Hardware Installation, Upgrades, and Trouble Shooting

Partition Planning & Partition Implementation (LPAR)

Communications Setup and Trouble Shooting

Operating System Upgrades

Data Migrations

Security and Compliance Training and Implementation

Performance Analysis and Tuning

Workload and Sizing Analysis

Network Bottlenecks and Trouble Shooting

Programming, Implementation & Specialty Projects

Training & Consulting

Backup, Disaster Recovery & High Availability Services

Database, Backup & File Transfer Encryption

Remote Access, Network Monitoring and Management

Consulting & Training

Software Maintenance

Hardware Maintenance
Looking for any of the above or have a request that isn't listed:
Support services can also be delivered remotely! Support services are generally provided immediately upon request, but are subject to availability and normal business hours.
Services required outside of normal business hours must be scheduled in advance or have an existing agreement in place. Normal business hours are Monday through Friday between 8:30 and 5:30 Eastern Standard Time. On site services must also be scheduled in advance and require either a PO or signed service agreement.
Give us a call Toll Free at 888-682-5335 or use our Live Chat for assistance. 

Discounted rates are provided for project, long term contracts and prepaid blocks of hours.
---