IBM Flash Storage & Other FlashSystems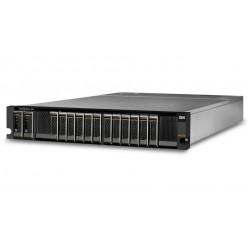 Storage Architecture Matters
Did you know IBM Flash Storage and other FlashSystem products are generally manufactured using the same chips and parts? However the architecture of a FlashSystem is what enables the flash storage system to perform differently from vendor to vendor. There is a difference in FlashSystem products when comparing latency, IOPS, compression, deduplication, bandwidth, power consumption and other virtual storage factors that all affect the ROI.
Flash Storage's Response Time
Some FlashSystem products are going to provide millisecond response times which will certainly be an improvement compared to traditional storage devices, but the best FlashSystems are able to deliver microsecond response times, sustainable IOPS and superior storage economics that will not make you squeal when you need to add flash stored capacity. 
Other Flash Stored Factors To Consider
Other factors that should be considered for optimal performance and the best ROI, are the FlashSystems ability to "virtualize" make use of your existing storage environment for lesser accessed data, as well as its ability to automate movement of your data to the appropriate tier.
Consult with Flash Storage Experts
Contact us for a free performance analysis of your system to determine the correct storage combination of flash for your environment. We will provide you with a detailed report explaining how your environment would perform with a FlashSystem managing your Tier 1 data. After the performance analysis is completed, you may install a FlashSystem demo unit running your applications for 30 days as a proof of concept.

---